Multiple myeloma (MM) is a malignant disease due to abnormal proliferation of clonal plasma cells and is the second most common hematological malignancy after non-Hodgkin's lymphoma.
The incidence of MM is on the rise with the increasing aging of the population. With the wide use of corticosteroids, immunomodulators, proteasome inhibitors, monoclonal antibodies, ADCs, CAR-T therapies, and stem cell transplantation in clinical practice, the overall survival of MM patients has improved significantly. However, almost all MM patients ultimately relapse and develop drug resistance, progressing to relapsed or refractory multiple myeloma (R/R MM).
Currently, BCMA/CD3 bispecific antibodies, represented by Tecvayli from Johnson & Johnson, have shown therapeutic potential in R/R MM. Here, we will explore the BCMA/CD3 bispecific antibodies under investigation for treating MM.
BCMA/CD3 Bispecific Antibodies
BCMA/CD3 bispecific antibodies have dual antigenic specificity and promote intercellular interactions between a patient's own T cells and malignant cells that express tumor-specific antigens. Among them, BCMA (B-cell maturation antigen) is widely present on the surface of MM cells and has become a very popular immunotherapeutic target for MM and other hematologic malignancies in recent years. BCMA/CD3 bispecific antibodies can activate and redirect cytotoxic T lymphocytes (CTLs) to BCMA-expressing tumor cells, which results in the CTL-mediated death of BCMA-expressing tumor cells.
Figure 1. BCMA/CD3 Bispecific Antibodies, source: https://www.invivogen.com/
According to incomplete statistics, there are about 20 BCMA/CD3 bispecific antibodies in development, with only one approved drug, namely TECVAYLI (teclistamab).
| | | |
| --- | --- | --- |
| Name | Company | Status |
| Teclistamab | Johnson & Johnson | Approved |
| Elranatamab | Pfizer | Phase 3 |
| Alnuctamab | Bristol Myers Squibb | Phase 1 |
| Abbv-383 | AbbVie | Phase 1 |
| REGN5458 | Regeneron | Phase 1/2 |
| REGN5459 | Regeneron | Phase 1 |
| TNB383B | AbbVie/Teneobio | Phase 1 |
| Pavurutamab | Amgen | Discontinued |
BCMA/CD3 bispecific antibodies for MM
Tecvayli (Teclistamab) - Johnson & Johnson
In 2022, Johnson & Johnson's teclistamab was approved for marketing by the EU and US FDA based on Phase I/II data for the treatment of relapsed or refractory multiple myeloma (r/r MM). Teclistamab is not only the world's first approved CD3/BCMA bispecific antibody, but also the first bispecific antibody drug approved in MM.
Figure 2. Teclistamab is a BCMAxCD3 bispecific antibody, reference [3]
Of the 165 patients treated with Teclistamab (40 were included in the phase 1 study and 125 in the phase 2 study), 77.6% suffered from disease refractory to all three classes of drugs (median, prior fifth-line therapy). The trial results showed that at a median follow-up of 14.1 months, an overall objective remission rate (ORR) of 63% was achieved, with 58.8% of patients achieving very good partial remission or better remission (VGPR) and 39.4% achieving complete remission (CR) or better remission. A total of 44 patients (26.7%) were found to be free of microscopic residual lesions (MRD); among those who achieved complete remission or better remission, the MRD-negative rate was 46%. The median duration of remission (DOR) was 18.4 months, the median progression-free survival (PFS) was 11.3 months, and the median overall survival (OS) was 18.3 months [2].
CD3/BCMA Bispecific Antibodies In Development
Elranatamab - Pfizer
Pfizer's Elranatamab (PF-06863135) is a bispecific antibody targeting BCMA and CD3 ( applying DuoBody technology) for the treatment of multiple myeloma (MM). Elranatamab has optimized binding affinity for BCMA and CD3, resulting in enhanced T cell-mediated anti-myeloma activity.
Figure 3. Elranatamab
Elranatamab is currently in Phase III clinical phase and is the fastest progressing CD3/BCMA bispecific antibody after teclistamab. on February 22, 2023, Pfizer announced that the U.S. Food and Drug Administration (FDA) has granted Priority Review for the company's Biologics License Application (BLA) for elranatamab for the treatment of patients with relapsed or refractory multiple myeloma (RRMM). The FDA's decision on the application is expected in 2023. In parallel, the European Medicines Agency (EMA) has accepted a marketing authorization application (MAA) for elranatamab.
At ASH 2022, Pfizer presented the latest pivotal clinical phase 2 MagnetisMM-3 data for elranatamab in patients with RRMM, with a median follow-up period of 10.4 months. The data showed that patients with RRMM had a 61% ORR and an 84% chance of maintaining remission at month 9 in patients who had not received prior BCMA-targeted therapy. In addition, progression-free survival and overall remission at month 9 were 63% and 70%, respectively. Elranatamab also demonstrated a favorable safety profile in the trial.
Alnuctamab - Bristol Myers Squibb
Alnuctamab is a bispecific T cell engager (TCE) that simultaneously binds BCMA and T cells (via CD3) in a unique 2:1 fashion. This interaction aims to drive myeloma cell death by inducing T cell activation and releasing proinflammatory cytokines and cytolytic enzymes.
In the ongoing alnuctamab CC-93269-MM-001 open-label, Phase 1 study, 138 patients with R/RMM were enrolled (as of November 1, 2022) to receive escalating doses of alnuctamab administered either intravenously (IV) (n=70) or subcutaneously (SC) (n=68). In interim results, SC alnuctamab (n=68) showed an improved safety profile compared to IV delivery, with cytokine release syndrome (CRS) limited to low-grade, short-lived events, allowing for dose escalation to higher target doses. Intravenous and SC alnuctamab both exhibited promising pharmacodynamic effects, triggering the release of the hallmark cytokines of TCEs (e.g., IL-1 and IL-6). However, SC alnuctamab triggered reduced and delayed cytokine production compared to more potent CRS induced by IV delivery. Subcutaneous alnuctamab also demonstrated encouraging dose-dependent anti-tumor activity across all target doses, particularly in patients who received the 30 mg target dose.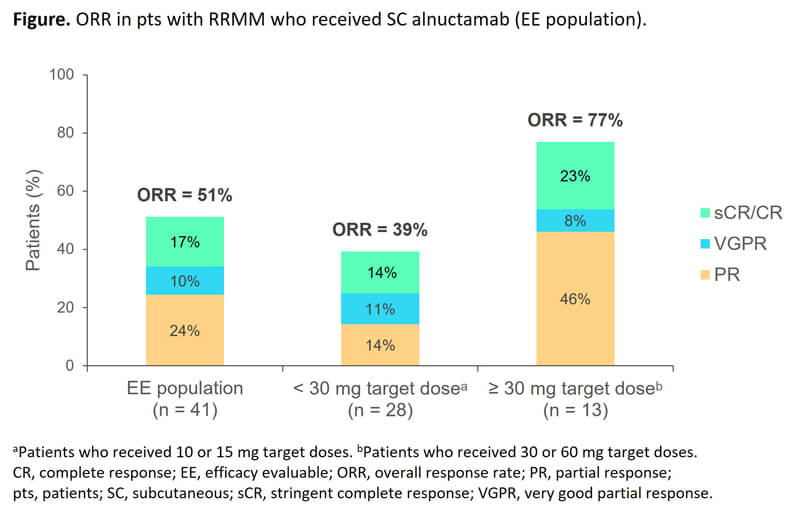 Figure 4. Alnuctamab, source: reference [4]
Abbv-383 - AbbVie
ABBV-383 is a monoclonal, IgG4 bispecific antibody targeting BCMA. It features a low-activating CD3 receptor that preferentially activates effector T cells over regulatory cells and minimizes the induction of T cell activity by cytokines. ABBV-383 expresses a heavy and light chain receptor pairing that binds to CD3, and a second heavy chain that targets BCMA.
Figure 5. Structure of ABBV-383, source: reference [6]
AbbVie announced updated data from a Phase I, open-label dose-escalation (ESC) and dose-expansion (EXP) study of Abbv-383 with an ORR (N=122) of 57% for the total population, 83% for the 40mg (ESC) group (n=6) and 60% for the 60mg ESC+EXP group (n=58).
In the triple-refractory subpopulation of 40mg ESC cohort (n=4), ORR was 75% with 75% of patients achieving VGPR or better and 50% achieving CR or better. An ORR of 54%, ≥CR of 29%, and ≥VGPR of 40% was observed in the triple-refractory subpopulation of 60mg ESC+EXP cohort (n=48). Median DOR and PFS, analyzed by Kaplan-Meier method, were not reached (NR) in any cohort.
Overall, durable responses were observed in patients with R/R MM at both 40 mg and 60 mg doses, including subjects with triple refractory R/R MM, and were well tolerated.
REGN5458/REGN5459 – Regeneron
REGN5458 and REGN5459 were invented using Regeneron's next generation VelocImmune® "human antibody mouse" technology and 'full-length BiAb' platform (VelociBiTM) .
Figure 6. Structure of REGN5458
Regeneron updated positive initial data from a pivotal Phase 2 extension cohort study of linvoseltamab (REGN5458) for the treatment of R/R MM. Efficacy was evaluated in 58 of 87 patients in the 200 mg cohort with a median follow-up of 3 months: at the recommended dose of 200 mg dose, linvoseltamab showed an ORR of 64% and 45% of those in remission achieved very good or better partial remission; response may improve further with longer follow-up.
Regarding safety, adverse events (AE ) occurred in 95% of the 87 patients treated in the 200 mg safety assessment cohort, of which 66% were ≥ grade 3, with the most common AE being CRS in >20% of patients (37%), and 6% discontinued due to adverse events.
REGN5459 is another BCMA/CD3 bispecific antibody currently in Phase 1/2 clinical trials for both chronic kidney disease (CKD) and MM indications.
TNB383B - AbbVie/Teneobio
TNB-383B was developed by Tenebio in collaboration with Abbvie and its structure consists of two αBCMA molecules in sequence on one arm, an αCD3 arm and a silent IgG4 Fc. The resulting bispecific antibody has potent T-cell activation and low-affinity anti-CD3 activity that will result in reduced levels of cytokine release while maintaining high cytotoxicity.
Figure 7. Structure of TNB-383B
TNB-383B has now progressed to a Phase 1 trial designed to determine the safety and tolerability of the compound, as well as various pharmacological properties such as its maximum concentration in the blood and half-life. Trial participants received doses ranging from 0.025 mg to over 40 mg. A total of 13% of those receiving doses below 1.8 mg responded to treatment, but the response rate continued to increase with increasing doses.
Overall, 52% of those receiving doses of 5.4 to 40 mg responded to treatment, while patients given at least 40 mg doses had an ORR of 80%. The most common adverse side effects were cytokine release syndrome (CRS), fatigue, headache, low blood counts, infection and nausea.
Pavurutamab - Amgen
Pavurutamab(AM701) is a half-life extended BiTE® molecule binding BCMA on MM cells and CD3 on T cells for the treatment of RR MM.
Figure 8. Structure of AM701
In August 2022, Amgen discontinued AM701 for "strategic reasons".
References:
[1] Uckun FM, Qazi S, Demirer T, Champlin RE. Contemporary patient-tailored treatment strategies against high-risk and relapsed or refractory multiple myeloma. EBioMedicine. 2019;39:612-620. doi:10.1016/j.ebiom.2018.12.004
[2] Shah, N., Chari, A., Scott, E. et al. B-cell maturation antigen (BCMA) in multiple myeloma: rationale for targeting and current therapeutic approaches. Leukemia 34, 985–1005 (2020). https://doi.org/10.1038/s41375-020-0734-z
[3] Pillarisetti K, Powers G, Luistro L, et al. Teclistamab is an active T cell-redirecting bispecific antibody against B-cell maturation antigen for multiple myeloma. Blood Adv. 2020;4(18):4538-4549. doi:10.1182/bloodadvances.2020002393
[4] https://ash.confex.com/ash/2022/webprogram/Paper166494.html
[5] https://ash.confex.com/ash/2022/webprogram/Paper159009.html
[6] https://multiplemyelomahub.com/medical-information/abbv-383-a-novel-bcmacd3-bispecific-antibody-for-the-treatment-of-rrmm
[7] https://ash.confex.com/ash/2022/webprogram/Paper159969.html