​
Biochempeg -
Worldwide PEG Supplier
Biochempeg, a leading customer-focused biotechnology company founded in 2013 in Watertown, Massachusetts, is committed to supplying high quality polyethylene glycol (PEG) derivatives for the research of universities, research institutions, biotechnology companies and pharmaceutical companies to meet the needs of the vast majority of customers. We also provide professional and cost-effective PEGylation and custom synthesis services with fast turnaround time and high quality.
Featured Monodispersed PEG
mPEG5-OH

CAS No: 23778-52-1
Purity: 98.5%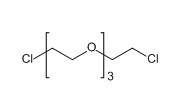 Cl-PEG3-Cl
CAS No: 638-56-2
Purity: 98%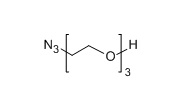 N3-PEG3-OH
CAS No: 86520-52-7
Purity: 95%
N3-PEG4-OH

CAS No: 86770-67-4
Purity: 95%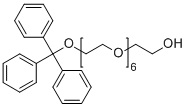 Tr-PEG7-OH
CAS No: 745048-17-3
Purity: 97%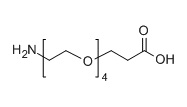 NH2-PEG4-COOH
CAS No: 663921-15-1
Purity: 97%

Our experiments are going alright. We are very happy with your products. We find that they are very consistent, which is very good. Your company also has amazing customer service. We are very content with your company.
Marcos B

Biochempeg products are always shipped fast and reliable with desirable quality. The company is very flexible to synthesize custom designed PEG reagents in reasonable price.
Craig V

The material mPEG-SA worked fine in the synthesis of PGC, but we haven't had a chance to test the resultant PGC in vivo yet. So far the product is satisfactory.
Megan B

I have bought several your PEG-lipids from Japanese distributor recently. Since you have a wide range of PEG products, it is really helpful for me. Thank you for your support.
Ryohei Togashi
All Rights Reserved • Copyright 2013-2020 Biochempeg Scientific Inc.
Phone: +1-857-366-6766 Email: sales@biochempeg.com
Add:108 Water Street, Room 4D, Watertown, MA 02472, USA